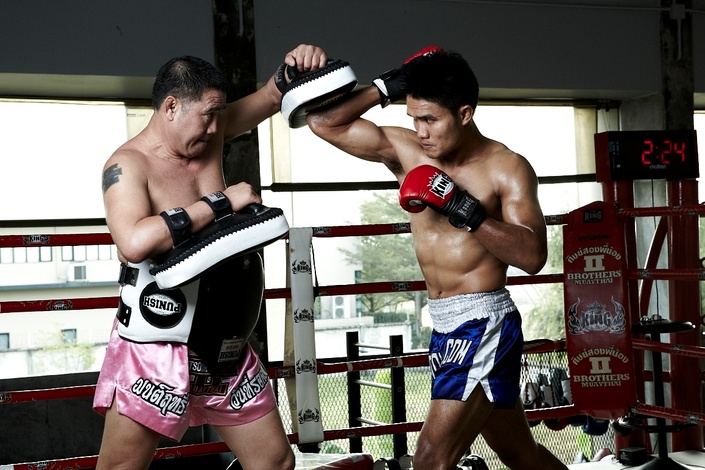 Muay Thai (Thai-Boxen): Training und Technik Intensiv
Lerne Kampftechniken für Thai-Boxen, Kickboxen, MMA und Selbstverteidigung
Watch Promo
Enroll in Course
Das Muay Thai, auch als Thai-Boxen bekannt, ist eine traditionelle Kampfkunst, die vor Jahrhunderten entwickelt wurde. Heutzutage wird Thai-Boxen als Wettkampf- und Fitnesssport sowie zur Selbstverteidigung trainiert.
Dieser Kurs gibt dir zuerst einen Überblick über das Training. Dazu stellen die beiden Weltmeister Saiyok und Kem ihr Training vor und geben Tipps.
Im Technikteil bekommst du die besten Konter, Finten und Kombinationen von den Thai-Champions gezeigt, die du im Schattenboxen, am Boxsack und an den Pratzen üben kannst. Die Techniken werden Schritt für Schritt gezeigt.
Zudem sind wichtige Finten enthalten, um deinen Gegner zu überraschen und wirkungsvolle Folgetechnik anzubringen.
Lass dich von Trainingsmethoden und Techniken von einigen der besten thailändischen Wettkämpfer inspirieren.
Viel Spaß und Erfolg mit deinem Training!
Darsteller der Techniken
- Saiyok Pumphanmuang (World Champion, Lumpini Champion, Rajadamnern Champion, voted as best Thai Boxer 2010, member Thai Fight team)
- Kem Sitsongpeenong (Weltmeister, Thai Champion, Rajadamnern Champion,, gewählt als bester Thai Boxer 2011, Sieger Thai Fight).
- Armin Black Dragon Swiss (Weltmeister, 2facher Thai Champion, Mitglied Thai Fight team)
- Samranchai 96Peenung (Thailand Champion)
- Petpatum Nakorntongparkview (früherer Süd-Thailand Champion, Stuntman in Ong Bak 1-3)
- Phetbonchu FA Group (die meisten Titel aller Zeiten, z. B. Weltmeister, 4-facher Lumpini Champion, 4-facher Thailand Champion)
Your Instructor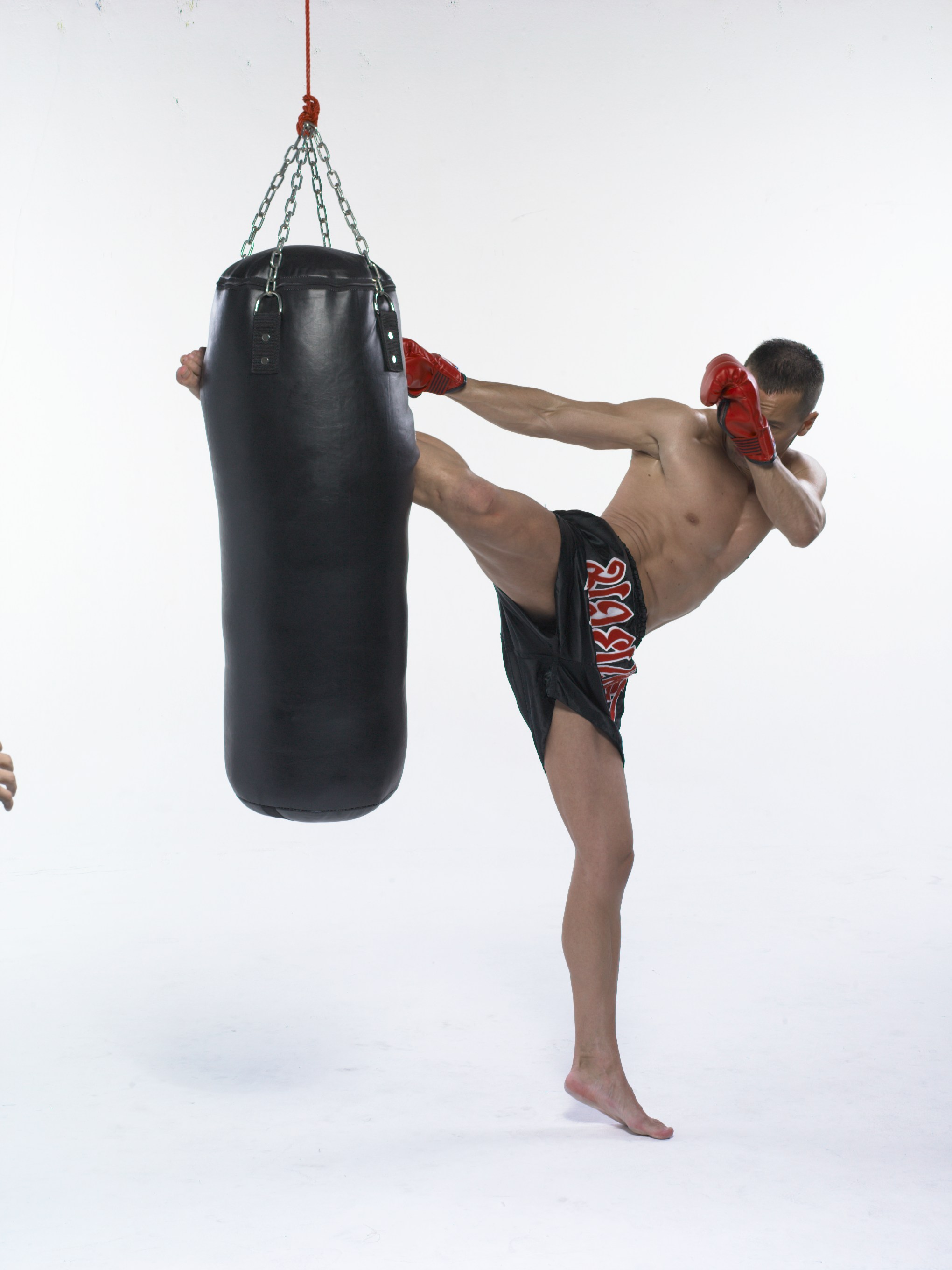 Author of Muay Thai, Self-Defense and fitness books.
Muay Thai Trainer education 1995-2001 with fight experience.
Muay Boran Kru.
Muay Thai gym owner in Thailand.
Fitness, Martial Arts and Self-Defense teacher.
Producer of the Muay Thai DVD series with 10 World and Thai Champions.
Some of my Muay Thai books:
'Muay Thai Counter Techniques' (2013)
'Muay Thai Training Exercises' (2013)
'Muay Thai Basics' (2005).

Course Curriculum
Muay Thai Intro
Available in days
days after you enroll
Trainingsinhalte
Available in days
days after you enroll
Frequently Asked Questions
Wann beginnt der Kurs und wann endet er?
Der Kurs beginnt sofort nach der Anmeldung und endet nie! Du bestimmst die Geschwindigkeit deines Lernens und du kannst die Techniken immer wieder ansehen.
Wie lange habe ich Zuganz zum Kurs?
Nach der Registrierung hast du unbegrenzten Zugang zum Kurs. Du kannst ihn solange du möchtest auf allen deinen eigenen Geräten ansehen.
Was werde ich im Kurs lernen?
Trainingsgestaltung mit vielen Tipps. Effektive Finten, Kombinationen und Konter. Professionelle Muay Thai-Fähigkeiten.
Sind Voraussetzungen für den Kurs notwendig?
Du kannst den Kurs auch als Einsteiger im Muay Thai durchführen. Du kannst damit selbstständig üben oder ihn als Ergänzung zum Vereinstraining nutzen. Wenn du keinen Boxsack verfügbar hast, dann kannst du zuerst in die Luft üben. Doch ein Boxsack sollte mit der Zeit verfügbar sein, um bessere Trainingsergebnisse zu erzielen.